JOIN US SEPT. 19 @ 11 AM EDT
... promoting a NEW Desktop Software that your subscribers will absolutely LOVE!
STEP 1: Get on The JV Notification List
Captivate, Engage, Convert !
We Created A  3 Step Video Press That's PROVEN TO ...
Increase Customer Retention
It's hard to increase customers retention if they aren't paying attention to you.  Video Lead Studio was built to overcome this exact problem ... in the fastest and easiest way possible.

Get Viewers Attention
Get people to take action after watching your videos
Increase your click-through-rate & conversion so you can get more leads and Sales.

Increase Engagement
Select from our predefined intro and outro sequences, customize it per your needs and make your videos MUCH more engaging to watch.

Get People To Take Action

Get people to take action after watching your videos and Increase your click-through-rate and conversion ...
Create VSL's on the Fly

Combine Video Lead Studio with Videomakerfx, easy sketch pro, etc and create high converting video sales letters.
... Proven To Get Double Digits EPC's !
5k+ In prizes (no minimums)
STEP 1: Get on The JV Notification List
From Some Of The Marketers That Worked With Us: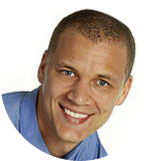 Mario Brown
Serial Entrepreneur
Alex helped me on some of my most lucrative launches and he's one of the hardest workers I've met...  When he does a launch he puts all his energy into it and hustles to make sure that his JV's make the most money possible and more importantly to create a superb product...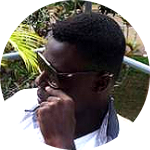 Precious Ngwu
Video Essence
Alex dominated the leaderboard of my last 6 figures launch and ended up winning it against some of the biggest affiliates out there. He can definitely bring the heat to your next launch and better yet, his marketing materials & products are some of the hottest in the market!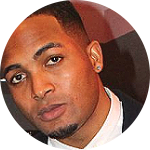 Austin E Anthony
Super Affiliate Machine
Alex is a multi-talented genius. I haven't met a guy who is so knowledgeable in marketing. I can bet on my soul that in 2015 you would be hearing about him a lot. As they say some phenomenon are simply not possible to contain. Alex is one such phenomenon so watch out.
Neil Napier
Marketing With Neil Napier
Working With Alex is really easy - he goes above and beyond to contribute as a JV partner. His products are great and easy to sell! I'd strongly recommend affiliates promoting Alex - you are bound to make money doing so!
Some Of Our Past Affiliates:
Video Lead Studio Affiliate Promotion Rules
It is ABSOLUTELY VITAL that every affiliate adhere to the HIGHEST POSSIBLE STANDARDS of Ethical & Legal Conduct during this promotion.
NOTE: There will be NO commission payments paid on PERSONAL USE Sales of the Product - meaning, if the only purpose in joining this affiliate program was to get a commission on a sale for Personal USE of VLS, that's not cool. That's simply NOT FAIR to the affiliates who have promoted in good faith only to have one of their prospects join the affiliate program to get their own commission and cut the original affiliate out.
If You Have Any Questions, We Are Here To Help:
Copyright 2015 - FB Commission Formula - All Rights Reserved